Herbal Medicine by Somerset Health Practice
Every culture has a relationship with healing through herbs, which is thought to be the oldest known system of medicine.
Some cultures have retained this knowledge and expertise more than others.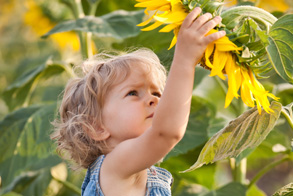 Modern 'developed' cultures are paying more interest to the effectiveness of herbal medicines because of their lack of side effects and their ability to treat many conditions for which modern medicine has no cure.
When a herbalist selects a prescription by constructing a formula the whole individual is taken into account and its effectiveness is in the combined synergy of the herbs which is unique to that person and their environment.
Conditions treated using Herbal Medicine
Herbal medicine is more effective in treating internal physiological conditions, China uses herbal medicine to treat most of the conditions listed. This is because it is viewed as a more powerful stimulus to the body to influence a greater change towards health.
DERMATOLOGICAL
CONDITIONS

Eczema
Acne
Vitiligo
Psoriasis
Fungal infection
Alopecia (hair loss)
Herpes (shingles)
Pruritis (skin itch)
Lupus
Allergic dermatitis
Urticaria (hives)

MENTAL / EMOTIONAL
CONDITIONS

Anxiety
Stress
Depression
Panic attacks
Insomnia
Night sweats
Enuresis

INTERNAL
CONDITIONS

Asthma
Bronchitis
Common cold
Constipation
Diarrhoea
Abdominal pain
Haemorrhoids
Thyroidism
Fatigue
M.E.
I.B.S.
Ulcers
Diabetes
Hepatitis
Indigestion
Candida
Kidney or Gall stones
Nephritis
Cystitis
Stress incontinence
High blood pressure
Heart disease oedema
Anaemia

GYNAECOLOGICAL &
SEXUAL DISORDERS

P.M.T.
Menopause
Morning sickness
Prolapsed uterus
Fibroids
Loss of libido
Infertility
Leucorrhoea
Irregular periods
Period pain
Prostatitis
Impotence
Premature ejaculation
Nocturnal emission
Endometriosis

EAR, NOSE & THROAT
CONDITIONS

Hay fever
Sinusitis
Sore throat
Tinnitus
Otits media
Halitosis
Meniere's disease
Hearing problems
Optic problems

MUSCULO-SKELETAL &
NEUROLOGICAL

Arthritis
Rheumatism
Stiff neck
Back pain
Sciatica
Dizziness (Vertigo)
Tennis/golfers elbow
Tendonitis
Sprains
Frozen shoulder
Fractures
Sports injuries
Carpal tunnel
Temporomandibular joint
Stroke
Bell's palsy
M.S.
Tic
Trigeminal neuralgia
Migraine
Muscular dystrophy

OTHER CONDITIONS

Smoking
Drug addiction
Oncology
Weight loss / gain
Lethargy
Private Health Insurance
Your private health insurance may provide cover for your treatments, please contact us for more information.